Genre: Mystery, Teen Drama
Producer: Joseph Incaprera
Executive producers:
Joy Gorman Wettels
Mandy Teefey
Kristel Laiblin
Episodes: 13
Cast:
Dacă ești o persoană dependentă de
 (ca noi, restul lumii), cel mai probabil ai auzit de noul serial TV 13 Reasons Why, care a devenit popular într-un timp foarte scurt pentru cele mai bune motive.
Curioasă despre ce este vorba, și fiindcă deja apăruseră meme-uri despre el peste tot pe internet, am decis să mă uit în vacanța de Paște, și anume cele 3-4 zile cât am fost în concediu.
După primele 30 de minute din primul episod, i-am spus fratelui meu că vreau să mă uit la toate episoadele fără oprire deoarece voiam să aflu toate cele 13 motive cât mai curând.
M-a atras atât de mult serialul încât la doar 2 zile după, stăteam pe o bancă în gară (mă întorceam la București, întrucât marți mă întorceam la muncă) uitându-mă la episoadele 10 și 11. Am terminat serialul ziua următoare, știind că trebuie să mă pregătesc emoțional pentru ultimul episod. Totul a fost în zadar, că tot am plâns de-am rupt.
O poveste emoționantă, inspirată din cartea cu același nume scrisă de Joy Asher, scoțând la iveală cruda realitate a hărțuirii din licee, ce poate avea consecințe grave. Povestea se centrează în jurul elevei Hannah Baker, care se sinucide drept urmare a hărțuirii din partea colegilor ei. Aceasta nu lasă în urmă o scrisoare de adio, ci 13 casete în care spune cele 13 motive pentru care a decurs la drastica măsură de a-și lua viața.
Povestirea îl urmărește pe Clay Jensen, personajul prin care ni se dezvăluie șirul acțiunilor ce au avut impact asupra deciziei Hannei. Acesta ascultă casetele lăsate de ea și aflăm că toate personajele care au fost părtașe în a o impinge la luarea deciziei, au avut sau vor avea ocazia de a asculta motivele. De asemenea, Hannah anunță de la bun început că cei care nu-și îndeplinesc sarcina sunt urmăriți și vor exista consecințe.
Ajungi să stai cu sufletul la gură încercând să afli ce se întâmplă mai departe, sau cine e vinovatul, motiv pentru care am văzut toate cele 13 episoade de 40 de min fiecare, în doar câteva zile.
Îl recomand tuturor, indiferent de vârstă, presupunând că toți avem ceva de învățat din această poveste, o reprezentare, fără cenzură a realității care îi urmărește pe majoritatea tinerilor din ziua de azi.
Serialul se termină puțin în aer, dar fiți fără griji, deoarece Netflix și producătoarea Selena Gomez tocmai anunțat că 13 reasons why va avea și sezonul 2. Yaaay!
Cu alte cuvinte, mi-a plăcut foarte mult și de aceea îi voi acorda un rating de 5 din 5. Thumbs up tuturor celor care au contribuit în realizarea acestui serial, dar și scriitorului Jay Asher.
Dacă v-am stârnit interesul, puteți vizualiza trailerul mai jos:
If you're a
 addict (like the rest of us), you probably heard of the new TV show called 13 Reasons Why, which became popular overnight for all the right reasons.
Curious what it was about, and since there were memes with it all over the internet, I decided to watch it during my Easter holiday, namely, those 3-4 days I was on a leave.
After the first 30 minutes I already told my brother I want to binge watch all the episodes in one day because I wanted to hear all the reasons why.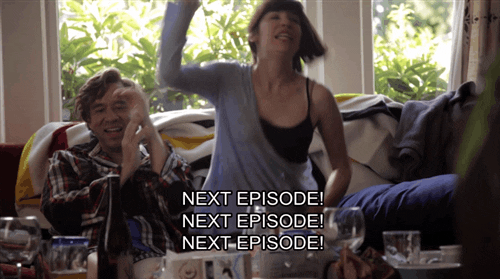 I was so into the show that 2 days later, I was sitting on a bench in the train station (I was returning to Bucharest because I had to work on Tuesday) watching episodes 10 and 11. I finished the TV series the next day, because I knew I had to be emotionally prepared for the last episode. All for nothing, because I still cried my eyes out.
An emotional story, inspired by the book with the same name, written by Joy Asher, showing he cruel reality of high school bullying, which can cause serious consequences. The story revolves around student Hannah Baker, who kills herself as a result of her classmates' bullying. She doesn't leave a suicide note behind, but 13 cassette tapes which she tells the 13 reasons why she took the drastic measure of taking her life.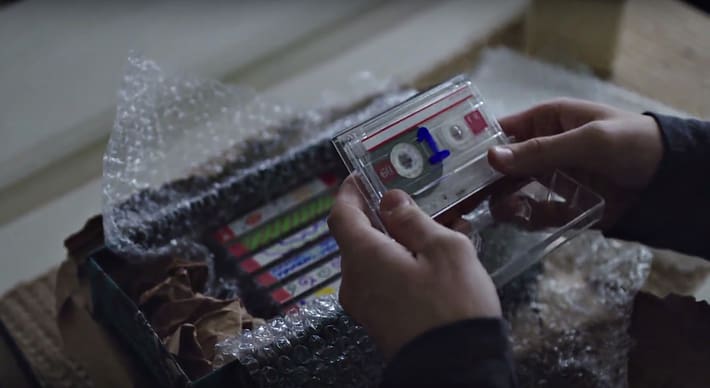 The story follows Clay Jensen, the character through whom we find out the sequence of action that had an impact on Hannah's decision. He listens to the tapes she left behind, and we discover that all the people that affected her resolve, one way or another, had or will have the chance to listen to the tapes. Also, Hannah says from the beginning that those who do not meet her requirements are supervised and there will be consequences.
You end up being on the edge only to find out what happens next, or who's guilty, which is why I saw all the 13 episodes in just 3-4 days.
I recommend it to everyone, regardless of age, because we all have something to learn from this story which shows, without censorship, a reality that regards most of today's youth.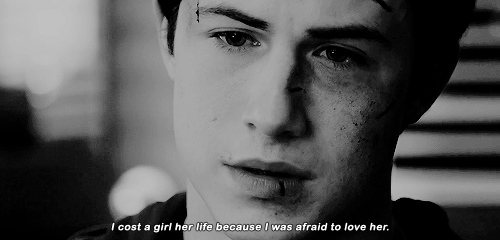 The TV show leaves a few things unanswered in the end, but don't worry, because both Netflix and producer Selena Gomez just announced that there will be a second season. Yaay!
In other words, I really enjoyed it, so I will give it a 5/5 rating. Thumbs up to all those who helped realize this TV show, but also to the writer Jay Asher.
If you are curious what I'm talking about, below you can watch the trailer: