În primele luni ale anului trecut, v-am zis de challenge-ul meu de a citi 50 de cărți într-un an. Dar licența mi-a dat toate planurile peste cap, și lenea dar și pasiunea pentru cărți care a dispărut odată cu stresul că nu am timp de citit, trebuie să scriu la licență (cu toate că mi-am făcut timp să citesc manga și să mă uit la GoT). Csf, n-ai csf. Drept urmare am reușit să citesc doar 11 cărți (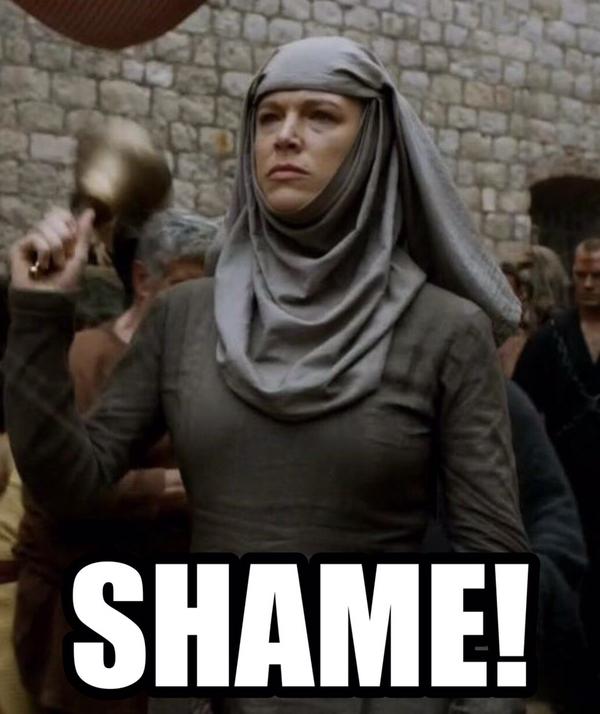 on me), dar pentru anul acesta am un challenge în adevăratul sens al cuvântului și care sper să mă motiveze puțin mai mult.
Chiar dacă inițial voiam să fac un review tuturor cărților, vă spun sincer că ar fi fost o mare durere de cap. De aceea, am făcit o listă cu cărțile pe care le-am citit și un mic review pentru fiecare. Așadar, aveți mai jos lista:
Memoriile unei gheișe – Arthur Golden –  full review here
  În căutarea oii fantastice – Haruki Murakami – Un adevărat roller-coaster. De la nume, până la ultimul capitol al cărții. Puțin sceptică la început din cauza numelui că îmi va plăcea cartea, dar am rămas plăcut surprinsă pe tot parcursul ei. Este vorba despre un tip fără nume, recent divorțat care este acostat de secretarul unui mare politician în legătură cu o poză dintr-un articol scris de el (el avea o mică agenție publicitară împreună cu un amic de-al său). În acea poză apare o oaie cu o stea pe spate, care nu aparține niciunei specii cunoscute și i se dă task-ul să găsească oaia respectivă. Împreună cu iubita sa Kiki (nume pe care îl aflăm de fapt în cea de-a doua carte) pornește în această aventură de a găsi oaia. Ajung undeva în Sapporo, la un hotel pe nume Delphin. Dărăpănat și fără viitor, acest hotel reprezintă de fapt unul dintre indiciile cheie care îi va ajuta pe cei doi să găsească oaia. O întâmplare cu multe urcușuri și coborâșuri,  ei ajung într-un final la vila prietenului său, locul unde poza fusese făcută. Acolo apare omul oaie, iar Kiki dispare. Dacă a găsit sau nu oaia, vă voi lăsa pe voi să descoperiți. Cert este că mi-a plăcut destul de mult cartea pentru că are și puțin mister, ficțiune, și puțină iubire și un cadru perfect. De asemenea, îți provoacă mintea devenind până la urmă și puțin psihologică.
Dans, dans, dans – Haruki Murakami – Un sequel a cărții În căutarea oii fantastice, îl are în prim-plan pe același protagonist nenumit, care de această dată încearcă s-o găsească pe iubita lui pierdută, Kiki. În căutarea ei ajunge înapoi în Sapporo și se cazează din nou la hotelul Delphin, doar că în locul derăpănăturii în care stătuse prima oară găsește un hotel extrem de fancy. Ajunge să se împrietenească cu o fetiță de 12 ani, se îndrăgostește de una din recepționere și la unul din etajele hotelului descoperă o lume paralelă, unde îl găsește pe prietenul lui Omul Oaie, care apare și în prima carte. Tot ce pot spune este că omul ăsta e mereu în căutarea cuiva sau a ceva =)) Mi-a plăcut cartea chiar dacă finalul m-a cam lăsat în ceață, iar dacă o veți citi vreodată lemme know what you think.

Piercing – Ryu Murakami – Uite o carte recomandată de o prietenă care nu mi-a plăcut. Este scrisă din perspectiva unui ucigaș, și să nu mă înțelegeți greșit, nu urăsc genul acesta de relatări deoarece printre cărțile mele preferate să află Parfumul de Patrick Suskind, dar Piercing chiar nu mi-a plăcut. Mi s-a părut o povestire seacă, personaje fără caracter sau cu un caracter prea plictisitor ca să-mi stârnească interesul. Am stat până la sfârșit că poate-poate va fi un plot twist care mă va da pe spate dar neah.
The beautifull Cassandra – Jane Austen – Fiindcă nu am scris review-ul la timp, am uitat despre ce e vorba, în afară de o fată frumoasă numită Cassandra =)) Oops!
Pădurea Norvegiană – Haruki Murakami –   – da, da. Mi-am propus să citesc toate cărțile de H. Murakami. Am auzit foarte multe despre această carte și pe bună dreptate. Îmi place foarte mult cum scrie Murakami și în toate cărțile lui descoperi că lucrurile sunt mult mai adânci decât par. Așa este și cu Pădurea Norvegiană, nume a cărui proveniență a fost puțin neașteptată dar de multe ori cântecele exprimă exact ceea ce simțim. Pentru mine a fost o poveste de dragoste presărată cu multe lecții de viață dar și cu multe semnificații ale morții. Personajele aveau fiecare povestea lor și bagajul lor emoțional, iar personajul principal urcă treptele maturității prin interacționarea cu aceste personaje. Această carte este ceea ce numim noi în liceu romanul "Ultima noapte de dragoste, întâia noapte de război",  și anume bildungsroman.
Parteneri perfecți – Amanda Quick – Chiar dacă inițial este vorba despre 2 rivali, Letty și Joel, care doresc același lucru, aceștia ajung într-un final să descopere că sunt perfecți unul pentru celălalt. Rivalitatea începe în momentul în care proprietarul Thornquist Gear (unchiul lui Letty) moare, și-i lasă moștenire acesteia întregul imperiu, cu toate că îi promisese că lui Joel că îi va vinde compania. Îmi plac genul acestea de povești de dragoste, unde rivalii se îndrăgostesc deoarece dă mai multă credibilitate poveștii, în opinia mea cel puțin. E foarte interesant cum evoluează situația și cum aceștia dezvoltă sentimente unul pentru celălalt, dar și diferitele medii înconjurătoare în care îi vedem pe cei doi.
Me before you – Jojo Moyes – Eu de obicei prefer să citesc cartea înainte de a vedea filmul dar în cazul acesteia, am văzut mai întâi filmul deoarece nu m-am putut abține. Cu toate acestea, nu a fost o prea mare diferență între carte și film, nu că le-ai putea compara fiindcă un film nu va reprezenta niciodată în totalitate o carte. Revenind, atât filmul cât și cartea s-au ridicat la nivelul așteptărilor. Cu toate că mie, personal, fiind o romantică incurabilă, nu mi-a plăcut finalul, însă știu că un astfel de final are mai multă însemnătate și un mai mare impact asupra personajului principal. O poveste de dragoste cu adevărat frumoasă, plină de altruism și cu multe lecții de viață. Personaje cu caractere foarte diferite dar care se completează reciproc și care se îndrăgostesc indubitabil. Mi-a plăcut destul de mult încât să încep și cea de-a doua carte, deoarece sunt foarte curioasă ce se va întâmpla în continuare.
Din toată inima – Mary Balogh – o carte ușor de citit, un roman cu o poveste de dragoste puțin mai neobișnuită chiar dacă într-o oarecare măsură se încadrează în tiparele obișnuite. Dar cel mai important, se încadrează în tiparele mele și anume: un bărbat (numit Geraint P.) care fusese plecat timp de 16 ani în Anglia, se reîntoarse la moșia lui pe care o moștenise cu doi ani în urmă, undeva în Țara Galilor. La întoarcere află că moșia lui nu stătea prea bine, iar arendași erau sărăciți de taxele vamale și dijmele bisericii, iar femeia (Marged) pe care o iubea în copilărie îl urăște de moarte. Pentru a salva ținutul său și cele din împrejurime se deghizează în Rebecca și pornise așa zisele "răzmerițe ale Rebeccăi" din 1842, lucru care reușește să-l ducă la capăt cu succes. Între timp, prietena lui din copilărie se îndrăgostește de Rebecca (care nu-și dezvăluise identitatea) dar simte o atracție puternică și față de el. Ajunge apoi să aibă de ales între el și Rebecca, neștiind că de fapt erau una și aceeași persoană. Chiar mi-a plăcut cartea asta. După cum probabil ați observat, îmi plac misterele și poveștile de dragoste dar de asemenea îmi place și istoria. Și cartea asta le are pe toate.
Yakuza Moon – Shoko Tendo – o autobiografie a unei fete de gangster (yakuza). Descrie viața sa și toate greutățile pe care o astfel de viață le presupune. Datorită unei familii denaturate, ajunge să consume droguri și să accepte violența iubiților ei, ca semn al dragostei nemărginite față de ea. Când suferința devine prea greu de suportat decide să-și schimbe viața și s-o ia de la capăt. Se îndrăgostește, se căsătorește, divorțează și își pierde părinții. Este o descriere crudă a ceea ce se întâmplă când deciziile proaste sunt luate în lanț și cum există o fărâmă de speranță chiar și în cel mai negru coșmar. M-a frapat puțin cartea, trebuie să recunosc, și eu neștiind de la început că e o autobiografie (nu citisem coperta, că de), chiar mă întrebam dacă e inspirată din viața reală. Mi-a lăsat o impresie puternică, însă citind o carte asemănătoare, și anume Soni (inspirată din viața reală), pot spune că nu a fost întru totul neașteptată.
Dragostea nu are reguli – Amanda Quick – o poveste de dragoste/thriller cu un nume prea puțin inspirat după părerea mea, dar pot spune că a fost destul de interesantă (am citit-o într-o zi). Este vorba despre o femeie a cărui șef este omorât și ea îi găsește cadavrul. Când îl descoperă găsește și o sticlă de vodkă care îi stârnește niște amintiri neplăcute. După această întâmplare, se mută în orașul natal și este invitată la o întâlnire dublă, de prietena ei cea mai bună și soțul ei, cu un tip care în acea seară o întreabă dacă și-a omorât șeful. Într-un fel sau altul, chiar dacă au început cu stângul, ajung să se îndrăgostească. O poveste de dragoste drăguță, care îmi place deoarece conține și mister și o rezolvare a crimelor.
In the first few months of the last year, I told you about my reading challenge of 50 books a year. Well, the bachelor degree had other plans for me, and also my lazybones and the passion for reading which disappeared when I was too stressed out to read because I had to write my bachelor degree (although, I made time to read manga and watch GoT). A never-ending circle. As follows, I only managed to read 11 books (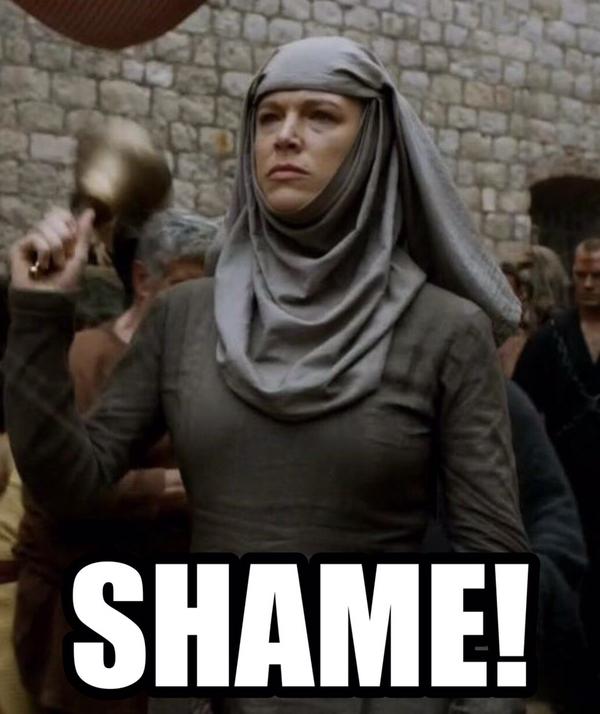 on me), but for this year I have a real challenge which I hope will motivate me more.
Even if, at first, I wanted to do a full-review of every book, I will honestly tell you that it was a huge pain in the ass. That's why, I will write a list of all the books I read and a small review. So, here's the list:
Memoirs of a geisha – Arthur Golden –  full review here
A wild sheep chase – Haruki Murakami – A real roller-coaster. From its name till the last chapter of the book. A little bit skeptical at the beginning because of the name but I was pleasantly surprised throughout it. The story is about a guy without a name, recently divorced who is contacted by the secretary of a great politician about a picture from an article written by him (he co-owned a little advertising agency with a friend of his). In that picture, there was a sheep with a star on its back, which doesn't belong to any known species and he is given the task to find it. Together with his girlfriend Kiki (whose name we found out only in the second book) goes on this adventure to find the sheep. They arrive somewhere in Sapporo, at a hotel named Delphin. Run-down and without a future, this hotel represents, in fact, one of the key clues which will help them find the sheep. A story with lots of ups and downs, but in the end they get to his friend's villa, where the picture was taken. Then, the Sheep man appeared and Kiki disappeared. But if they find the sheep or not, I'll let you discover. The point is that I really liked this book because it has a little mystery, fiction, a little romance and a perfect setting. Also, it makes your mind wander and in the end it really is a little bit psychological too.
Dance, dance, dance – Haruki Murakami –   A sequel of the book  A wild sheep chase, the story centers around the same unnamed protagonist, which, this time, tries to find his lost girlfriend Kiki. While searching for her, he ended up back in Sapporo and lodges in again at the Delphin hotel, only to find that instead of the run-down place he first stayed in, there is a really fancy new hotel. He ends up befriending a 12-years old girl, falls in love with one of the hotel's receptionist and at one of the hotel's floors he discovers a paralel world where he finds his friend, the Sheep man, from the first book. All I can say is that this man is always searching for something or someone =)) I liked it, even though I did not quite understood the ending, and if you ever read it lemme know what you think.

Piercing – Ryu Murakami – And here we have a book which was recommended to me by a friend but I did not like. It is written with the insight of a killer, and don't get me wrong, I do not hate this kind of perspective because one of my favourite books is The Perfume by Patrick Suskind, but Piercing I did not like at all. To me the storytelling was kind of dull, characters without personality or with such a boring personality that it did not spike my interest. I read it until the end because I was hoping of a plot-twist that would blow me away, but neah.
The beautifull Cassandra – Jane Austen – Because I did not write this review on time, I totally forgot what it was about, except a beautiful girl named Cassandra =)) Oops!
The Norvegian Forest – Haruki Murakami –   – yes, yes. I have in mind to read all the books by Haruki Murakami. I heard a lot about this book and it lived up to the expectations. I really enjoy how Murakami writes his books and in all of them you discover that it is much more to it than it meets the eye. The same things goes for The Norvegian Forest as well, whose name origin is a little bit unexpected ( a Beattle song) but sometimes songs convey exactly what we feel. For me it was a love story sprinkled with many life lessons but also with death symbols. Each character had its own story and their own emotional luggage, and the main character advances on the ladder of maturity by interacting with these characters. This books is what we used to call in highschool the novel "Ultima noapte de dragoste, întâia noapte de război" which is a bildungsroman.
 Perfect partners – Amanda Quick – Even though at first, it's about two rivals, Letty and Joel, who want the same thing, they will discover that they are perfect for each other. The rivalry begins when Thornquist Gear's owner (Letty's uncle) died and he leaves the entire empire to her, although he promised Joel that he would sell it to him. I like these kind of love story, where rivals fall in love because it gives the story more credit, at least in my opinion. It's very interesting how the whole situation evolves and how they develop feelings for each other, but also the different environments that they are placed in.
Me before you – Jojo Moyes – I usually prefer reading the book before seeing the movie but in this case, I saw the movie first because I couldn't stop myself. However, it wasn't that big of a difference between the book and the movie, not that you can compare them because a movie will never fully represent a book. As I was saying, both the movie and the book lived up to my expectations. Although, I, who is a hopeless romantic, did not like the ending, I know that these kinds of endings have a greater significance and impact on the main character. A really beautiful love story, full of selflessness and many life lessons. Characters with very different personalities who fall in love undoubtedly. I liked it enough to start the second book, because I'm really curious about what will happen next.
Truly – Mary Balogh – A book easy to read, a novel with an unusual love story, even though on some level it follows the usual patterns. But most importantly, it follows my patterns and that means: a man (named Geraint P.) who was gone for 16 years in England, came back to his land, which he had inherited a couple years back, somewhere in Wales. On his return, he learns that his estate is badly managed, and his farmers were impoverished by the custom fees and the church tithes, and the woman he loved in his childhood (Marged) hates him to death. To save his land and the ones in his neighbouring, he disguises himself as Rebecca and he starts the so-called Rebecca Riots from 1842,  and he succeeds. Meanwhile, his childhood friend falls in love with Rebecca (which does not reveal his identity) but feels a strong attraction for him as well. Then she has to choose between him and Rebeca, not knowing that in fact they were one and the same person. I really loved this book. As you probably noticed, I love mysteries and love stories but I also like history. And this book has it all.
Yakuza Moon – Shoko Tendo – an autobiography of a gangster's daughter (yakuza). She describes her life and all the hardships that this kind of life has. Because of a unnatural family, she ends up using drugs and accepting her boyfriends' violence, as a sign of the undying love for her. When her suffering becomes too much to bear she decides to change her life and to start anew. She falls in love, gets married, gets divorced and loses her parents. It's a bitter description of what happens when you make bad decisions one after another and how you can find hope even in your darkest nightmare. I gotta admit, I got a bit appalled by the book, not knowing from the beginning that it was an autobiography (because I hadn't read the cover, duh) and I was really wondering if it was real life inspired. It left a huge impression on me, but by reading another similar book, which is Soni (inspired from real life), I can say that it was not entirely unexpected.
Trust no one – Amanda Quick – a love story/thriller with an uninspired name if you ask me – the Romanian one, but I can say it was really interesting (I read it in a day). The story is about a woman whose boss was murdered and she was the one to find the body. When she finds him, she also sees a bottle of vodka which stirs up unpleasant memories. After this, she moves back to her hometown and she is set up by her friend and her husband to a blind date, and the guy asks her if she killed her boss. One way or another, even though they started with a left foot, they end up falling in love. A cute love story, that I like because of all mystery and crime solving in it.